N Kolay is all around Turkey with more than 8 million customers.
Sector average
N Kolay in Figures
N Kolay is Turkey's largest payment institution.
---
We are a family
N Kolay Dealers
N Kolay has 2 separate Representative Channels that offer Payment Services, including N Kolay Stores and N Kolay Dealers.
N Kolay Stores are privately owned entities that offer payment services exclusively to its customers. The main business of the N Kolay Stores is to provide payment services to its customers. N Kolay Dealers offers payment services via N Kolay Kiosk or POS devices to its customers in addition to its own business activities. ( Groceries, Telephone Shops, Gas Stations) that already carry out their commercial activities and offers N Kolay payment services.
Get to know us
N Kolay Kiosks
N Kolay Dealers offers payment services via KIOSK device.
Dealers
N Kolay is a trust point
N Kolay, the most preferred payment institution in Turkey, offers many payment services at one point.
Mehmet Çınar
I've been a N Kolay dealer for years. I'm happy to be a member of the N Kolay family.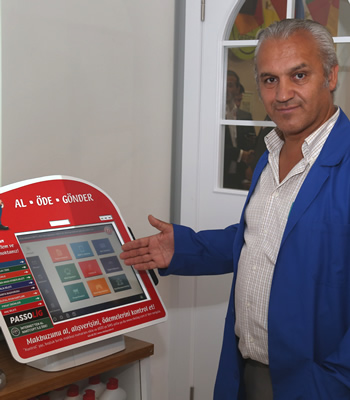 Mustafa Demirci
Thanks to N Kolay, we provide many payment services and money transfers and earn money.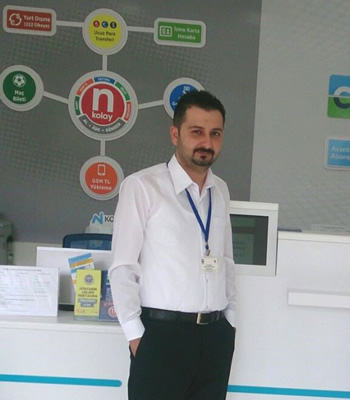 Selim İnan
I act as an intermediary for many payment services, especially bill payments and money transfer.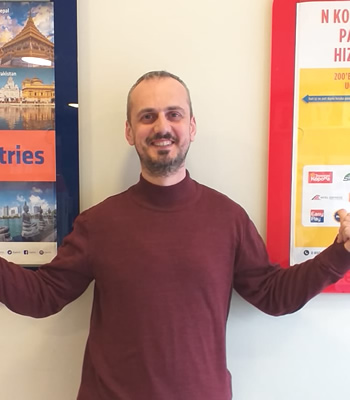 Nil Çağla
As a N Kolay dealer, Every day I give hundreds of customers payment service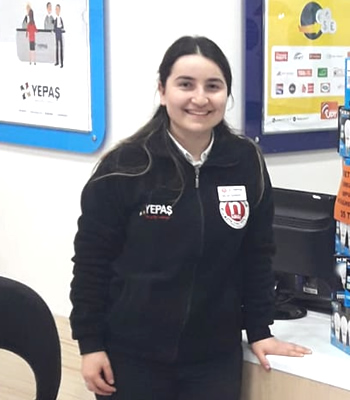 Most preferred payment channel
N Kolay acts as an intermediary in many payment services including utility payments, domestic and international money transfers.
N Kolay has determined to provide comfortable, reliable and friendly service as the main mission.
Uninterrupted service
7/24
All transactions are done online within the scope of corporate / bank agreements
Within walking distance
N Kolay is in the Neighborhoods, main streets, close to the customers within walking distance.
Open 6 days a week
We are working 6 days a week. We provide 24/7 service at contracted gas stations.
Largest Payment Network
N Kolay is Turkey's largest payment institution. N Kolay Payment and Electronic Money Institution Inc. is a subsidiary of Aktif Investment Bank.
---


















---